COMPANY PROFILE
DGM (Dangerous Goods Management) is a leading international organisation acknowledged as experts in dangerous goods and hazardous materials.
Founded in 1987, DGM develops comprehensive dangerous goods solutions to a large variety of clients from all sectors and industries (logistics, chemical, oil and gas, energy, freight forwarders, air, road, maritime transport companies).
DGM activities are performed in accordance with the global quality and safety requirements and standards:
• Health, Safety, and Quality (HSQ) Standards
• Dangerous Goods Regulations ICAO/IATA DGR, IMO-IMDG, ADR and RID
• Other compliance requirements (local regulations, client policies)
DGM understand market trends and wish to support our clients in their challenges and requirements.
DGM HISTORY
Download DGM Corporate History Timeline.
CORE BUSINESS VALUES
Values are essential. Our core values support our business: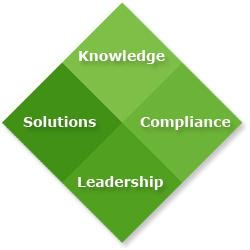 • Knowledge: We promote developing and sharing our high technical and regulatory knowledge across the business.
• Compliance: We ensure adherence to Regulations, Standards and stakeholders requirements on a day to day basis.
• Leadership: We work focused on continuous improvement of safety therewith offering the highest quality services and products.
• Solutions: We are committed to delivering dedicated solutions to every challenge of our clients